It is a great opportunity to touch base with your clients and staff at this time of the year. A branded gift is the perfect way to be thankful and appreciative to everyone that has been loyal to your business. Our festive season is around the corner and we have a wide range of products for you to choose.
The warmer weather is near and so are the picnic days! Add to this beautiful picnic table your company logo or message. Your brand will surely be associated with good moments.
" A life without music would be a mistake" – Nietzche. A bluetooth speaker is the best corporate gift as music is the best company. Brand this amazing product and let you business name dance.
Wellness products have become more and more popular over the years. You can never go wrong with a candle as a corporate gift.
Celebrate the end of the year with these steel wine glasses.
We are lucky that our festive season is warm so that we can enjoy the beach. We have the perfect towel for your brand.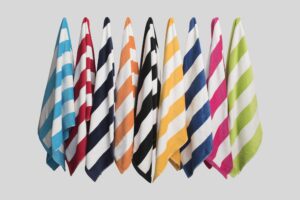 You don't want to wake up late without your phone charged. Have a nice alarm clock and brand it with your logo.
Picnics are the new thing, especially since Covid-19. This appreciation gift will connect your brand to happy moments.
What is your ideal appreciation gift? Tell us!