2021 is a year full of opportunities, therefore it's important to identify marketing trends for businesses take full advantage of their communication strategies.
Every year there is a list of the most popular promotional products based on social trends that accentuate their use. At The Branding Studio we have outlined 5 groups of items that stand out from the rest this year. This is our list:
Health and Safety products
Workspace products
Outdoor Items
Sports items
Ecofriendly products
Face Masks and Antibacterial Range
These products are  ranked as one of the most useful in 2020 and it continues to be the number one promotional product in 2021. Covid-19 made us change our habits, with safety and health items becoming top of mind.  People all over the world have gotten used to using hand sanitizer and wearing facemasks and it's not going away.
Companies can brand facemasks, hand sanitisers and antibacterial wipes with their logo.
Workspace Products
In 2020 we were forced to turn our home into our office. In 2021 we once again have the option of going in to our workplace, but office items are still in great demand. Employees want to feel comfortable wherever they are working!
Outdoor Items
We have learned to enjoy being outdoors; especially when the park or the beaches were the only places you could meet friends and be safe. Spending more time outside, items that offer comfortability and entertainment are booming. Outdoor items like blankets, chairs, wine tables, cooler bags and beach towels are a trend in 2021.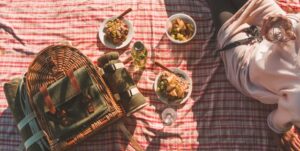 Sports Items
By having more time for ourselves we have focused on our physical well-being. People have found emotional shelter in exercising at home or in parks. Items such as personal yoga mats, weights, and elastic bands have been popular.
Eco-friendly products
As people have become more aware of taking care of the environment, more and more consumers prefer using eco-friendly products. To support the planet, companies have been buying sustainable promotional products.