Let your business connect with kids too
Promotional products can connect better with customers when they engage with family, so why not create a good experience for them as well? Small gifts for children could be a positive approach with clients, offering their family a small look into their day – while bringing your brand into their home!
Promotional products for children can be related to school, sports, or just having fun:
A few examples include:
CYBER SPINNER
A fun therapeutic anti stress item with an eye catching bright metallic finish that the user spins between their fingers and can learn to do tricks with. Its simple spinning action is addictive and provides hours of stress relieving fun. The challenge of tossing, transferring and twirling it has spawned an entire universe of instructional YouTube videos. Spinners are extremely popular and offer an exciting opportunity to put a logo or message in the hands of a huge potential audience.
YOYOS
The Yoyo is a great game for all ages. This fun toy can be made up of two wooden, plastic or metal discs joined by a small central axis. A rope is tied to this shaft and is ready to start the game. There are a hundred tricks to do with the yoyo. The game generates suspense and excitement as a false move can cause you to lose the objective. The yoyo is a great toy to share between adults and children.
KIDS SUNGLASSES
Retail quality fashion sunglasses for kids with an impact-resistant polycarbonate frame and arms which are fitted with CE standard 100% UV 400 lenses that provide both UVA and UVB protection. They can be supplied in an optional microfiber pouch or Montego case.
FRISBEES
Frisbees (or flying discs) are the favorite toy for the whole family. It´s perfect for having fun while doing some outdoor exercise. They are easy-to-use and inexpensive.  You can brand you frisbee with your logo. Let your brand fly!
MINI AFL FOOTBALL
Mini AFL football which is supplied inflated. It is manufactured from PVC with woven white laces. All four panels can be branded in stunning spot colour and a branding template is available on request. A production lead time of 35 working days applies to this product by air freight and larger orders can be sea freighted on request to reduce the freight cost.
COLOUR PENCIL TUBE
12 assorted colour pencils in a convenient unbleached cardboard tube with a translucent plastic cap which features a built-in pencil sharpener. Let your kids expand their creativity.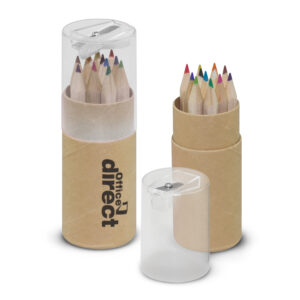 SKETCH SET
Fold out set of 12 full-size coloured pencils and a medium-size note pad with 50 leaves of unlined paper. It has a sturdy unbleached cardboard cover and neat elastic loops to securely hold the pencils.